High-precision metal plastic moulds VergeLock
for production of slot and crest slabs

Video of the equipment in operation
Download video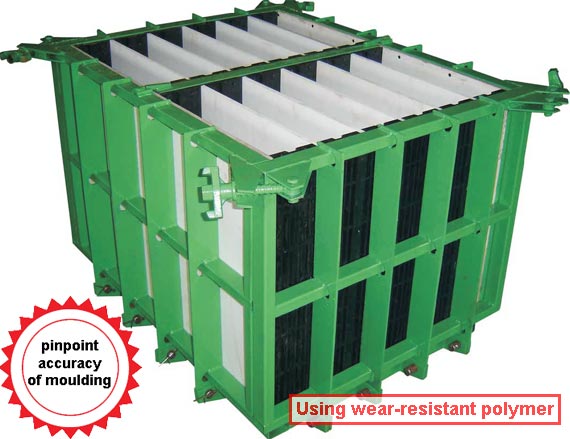 Slot and crest slabs are a construction material that often used in modern construction. Reducing construction period, excellent quality of ready surface, minimal consumption of laying materials (glue) and decrease of charges on the final furnishing of the wall make the slot and crest plates demanded, both professional and individual builders. At building and construction upon technologies of cast-in-place building construction, the need in material for partitions between rooms is especially high. The modern constructions consume thousand cubic meters of material for partitions. But the production of high precision slot and crest slabs was always connected with some difficulties both technical and technological character. The moulding tooling for the production of this material is expensive, and the work with this tooling takes much time.
So, only a large enterprise producing the building materials could permit to organize the production of slot and crest slabs. But now the situation has changed greatly!
"Stroymechanika" Ltd, leading the constant work on promotion of the newest technologies in modern construction, informs about the manufacturing of moulding tooling for the production of high precision slot and crest plates according to the system VergeLock.
System "VergeLock" makes the quality accessible!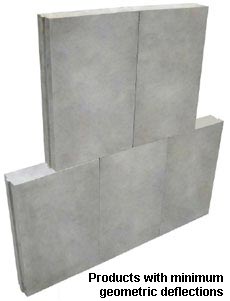 Positive features of system "VergeLock":
Grease saving.
Economic and easy dismantling of shuttering, easy taking out ready products from moulds.
Long operating life of tooling.
Reinforced hinge part.
Load-carrying space frame on spars.
Change of moulding plates is a guarantee of long operating life of metal plastic moulds.
Quick-clutching fixing arms of drop sides.
Hermetic side fixation.
Time saving at form removal.
Optimal price for high precision tooling.
Possibility to organize modern construction materials production without overpayment for excess kilograms of metal.
The separate delivery of moulding sets with technical documentation (drawings) to assemble mould according to system VergeLock is possible.
Different types of metal plastic mould according to system "VergeLock"
Overall dimensions of block (L×W×H), mm
600×300×100
500×300×100
Quantity of product in a mould, ps.
12
24
12
24
Operation volume of mould, m³
0,22
0,43
0,18
0,36
Ovearll dimensions of mould (L×W×H), mm
1027×918×680
1657×918×680
1027×918×580
1657×918×580
Mould weight, kg
93
119
102
132
Overall dimensions of metal plastic mouilds according to system "VergeLock"

Optional equipment
Chemical agents
Modern technologies in tooling production - unsurpassed moulding quality.

Video of the equipment in operation
Download video